Now that you know what Wealthy Affiliate is about (click here if you missed that article) and you know what Affiliate Marketing is, I would like to introduce you to a handful of free affiliate programs. Once you have your website or blog, app. etc. up and running, you will most likely be anxious to start monetizing it. Before I get into the affiliate programs let me give you my thoughts on when to add affiliates to your website.
∗As an Amazon Associate, I earn from qualifying purchases. This post contains affiliate links, if you click through and make a purchase, I may earn a commission. I may also be compensated through other links on this post, and all 'opinions' are my own.
Traffic First
It's best to get a decent amount of traffic coming to your website before applying to affiliate programs. If you join or have joined Wealthy Affiliate, they will walk you through this and give you step-by-step instructions.
Once you apply, most affiliate programs will take a look at your site to be sure your content is relevant to their products and they will take a look at your traffic to determine whether or not your site would be beneficial to them (by how many visitors you get).
With that said, some programs will not accept you until you have a certain amount of traffic. Other programs will accept you if you have a good deal of relevant content and some traffic. There are even a few programs that don't have an approval process at all, you just sign up and you're instantly approved.
I personally suggest that you hold off on the application process until you have some decent traffic. I know you are excited to start making money, so was I. However, if you don't have traffic, you won't make sales, period. So put all of your efforts into building relevant content and then share that content on social media. Spread the word, find your targeted audience, and get them to visit your website. Gain their trust and google's trust with your helpful content. Get some traffic flowing and then, have at it, make money!
Make Money
Once you are ready to apply for affiliate programs and begin monetizing your website, you will search for relevant programs.  You can search for them by typing your niche or brand along with 'affiliate program' into google search. Let's say my niche is soccer. I would search for soccer affiliate programs and find affiliate programs like soccer.com, Upper 90, and Soccerloco. I would then go to their website and apply to be an affiliate.
You will likely find and be approved for several affiliate programs you don't need to use ALL of them. As a matter of fact, just one or two will probably suffice. Perhaps you could use a different affiliate on each page or post, or maybe just one altogether. It is your website and is ultimately up to you, however, try not to go crazy with the affiliate links and banners or ads. The last thing you want is for your site to have too many distractions or look spammy.
If you join Wealthy Affiliate, this will be explained in much more detail along with instructions on how to apply and how to go about adding the links to your website. Below I will tell show you some popular affiliates that you can get started with. Click on the title to go directly to their sign-up page.
ShareASale
ShareASale is one of my favorite Affiliate Programs, they serve the affiliate and the merchant. They have more than 2500 merchants offering their products or services and you won't get kicked out for not making sales right away. There's also a lot of big-name merchants with decent commission rates.
ClickBank
ClickBank has more than six million digital products. A high-paying program (up to 75%) where many of the products available, are sold on a recurring subscription basis, which means you can continue earning on that one sale. Personally, I'm not a fan of ClickBank, the products are just not for me but I will let you make your own decisions.
CJ Affiliate
CJ Affiliate previously known as Commission Junction has over 3,000 merchants to choose from. They include some of the world's most widely recognized brands such as Office Depot, Barnes & Noble, Go Pro, and Priceline, just to name a few. You should definitely have a good amount of traffic before applying with CJ Affiliate. They have slightly stricter rules and you need to show some results within the first six months or you may be deactivated.
Amazon Associates
Amazon Associates is a great choice for beginners and with their millions of products, you are sure to find plenty of relevant items to promote. Commission rates are between 1% and !0%. Once approved you will have 180 days to make a sale otherwise your account will be closed. As I've mentioned before, it may be best to apply for affiliate programs once you have some decent traffic visiting your website. Don't worry though, you can always re-apply once you do have traffic or have made any adjustments necessary.
eBay Partner Network
eBay has plenty of products to suit your needs. They have a quick online application and it only takes a few minutes to get started. Commission rates are 50% to 70% of eBay's revenue share. Additionally, if a new or reactivated buyer clicks on your link your commission will double.
Fiverr Affiliates
Fiverr is the largest freelance marketplace in the world. Get paid to drive traffic to their website. They offer commissions from $15 to $150. With their CPA commission plan, each first-time buyer purchase is payable.
WordPress Engine
WP Engine is the best WordPress hosting and they pay out a whopping $200 per referral or 100% of the first month's payment (whichever is higher). Co-branded landing pages and banners help you promote WP Engine hosting. You will find WP Engine inside ShareASale.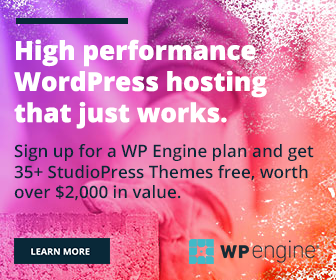 Fotor
Fotor pays a whopping %35 commission per sale. Surpassing its rivals in providing powerful and user-friendly features, including Graphics Designers, Beautification Suites, a slew of photo enhancers and optimizers, collage maker, and HDR capabilities, Fotor truly is the all-in-one visual platforms. You will find Fotor inside ShareASale.
Enjoy Your Search
I hope that the above-mentioned affiliate programs have provided you with some useful insights. Those were just a few, there are a plethora of affiliate programs out there, and searching for the perfect one can actually be a lot of fun. I really enjoy the challenge of trying to find the perfect product for my niche and I especially enjoy seeing the results of adding those links to my website.  I hope you enjoy your search, whether you prefer networks or in-house programs, there are plenty to choose from.