If you have been searching for ways to make money online, then I'm sure that you have figured out that the easiest way to make that happen is through affiliate marketing. Perhaps you've heard about or stumbled upon the 12 Minute Affiliate, a new done-for-you system that simplifies the process of earning commissions through affiliate marketing without any technical stuff or even a website to host. They say that you can have the system activated in as little as 12 minutes! Is the 12 Minute Affiliate as easy as they say? Read my review below to help you decide if this system is right for you.
∗As an Amazon Associate, I earn from qualifying purchases. This post contains affiliate links, if you click through and make a purchase, I may earn a commission. I may also be compensated through other links on this post, and all 'opinions' are my own.
What is the 12 Minute Affiliate?
The 12 Minute Affiliate is a plug-and-play, done-for-you system created by successful internet marketer Devon Brown. It was designed to make it EASY for anyone in the world to collect affiliate commissions. Devon claims that experienced affiliate marketers and even newbies can see results within a week with just these three things:
A desktop or laptop computer
An internet connection
A willingness to follow simple instructions consistently
How Does the 12 Minute Affiliate Work?
The system provides you with done-for-you affiliate sales funnels in some of the most popular niches. Home Business, Weight Loss, and Personal Development.  As a basic member, you will choose one of those three, and if you choose to be a gold member you will have all three.
You will need to sign up with Clickbank and an autoresponder such as Aweber, Get Response, or MailChimp. Set up your autoresponder and then activate and customize your instant or custom funnel.
Lastly, you will need to get traffic, and you can do this with the done-for-you traffic which you pay for after choosing how many clicks you would like (purchase as much as you like within your budget), or by getting free traffic, which will take much longer, but there are some training and resources such as, 16 Ways to Get Free Traffic to Your Website.
Once everything is up and running you will simply build your list and promote your affiliate products, whenever someone purchases one of the affiliate products from your system you get a commission.
What's Included in the 12 Minute Affiliate System?
DFY Funnels – Ready-to-go funnels in the most profitable niche markets
DFY Emails – Months of DFY follow-up emails
12 Minute Setup – Copy/Paste simple instructions
E-Z Funnel Wizard – Create Custom Funnels
Private Community – Private Facebook community & free private training
DFY Traffic – Targeted niche traffic in minutes
Plus Bonuses
Success Library – A library of personal development training
Free Traffic Guide – 16 Ways to Get Free Traffic to Your Website
Hot Product Promos – The system will promote the hottest affiliate products for you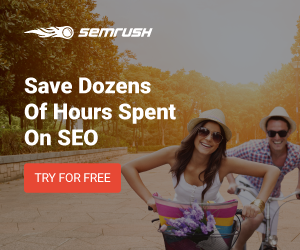 How Much Does the 12 Minute Affiliate Cost?
The Basic Membership cost is $47 per month or you can pay a one-time fee of $397, and the Gold Membership costs $97 per month or a one-time fee of $797. Please keep in mind that there WILL be other costs such as paid traffic, possibly upsells, and your autoresponder. There is also a 60-day money-back guarantee, simply request your refund for any reason at all within the refund 60-day period and receive a %100 refund.
The Pros and the Cons
Company Name: 12 Minute Affiliate
Product: The 12 Minute Affiliate System
Website: https://easy.12minuteaffiliate.com/
Owner: Devon Brown & David Sloan
Price: $9.95 for 14 days/$47 or $97 monthly
Pros –
You will learn basic affiliate/email marketing
Done-for-you funnels and emails
60-day money-back guarantee
Cons –
No free trial
Paid traffic
Additional costs
Is the 12 Minute Affiliate Legit?
Yes, the 12 Minute Affiliate is legit. Is it too good to be true? No, it's a good system and you will learn about sales funnels, affiliate marketing, and email marketing in the simplest way possible. Remember making money online is not easy, you do have to put in the effort and nothing is guaranteed.
Conclusion
I like the 12 Minute Affiliate, I think it's great for beginners and it would be a fantastic side hustle for the more experienced affiliate marketers. I know that many people have been very successful, however, I want you to be sure that you have the budget for the paid traffic.
If not remember that there are training and resources for free traffic and although that may take a bit longer, it beats falling behind when you are trying to get ahead. You can always get paid traffic when you have the funds. Take advantage of the 14 day trial for $9.95, purchase a small amount of traffic if it's in your budget, and get the feel of the system. If you think that the 12 Minute Affiliate might be for you…

Thanks for Visiting!