So you stumbled upon another website for making money online and you want to know, What is Super Affiliate System Pro? You are in the right place for an honest review. In our world today, working from home and securing our financial future is becoming a necessity. More and more people are realizing this and they are making big changes.
Affiliate marketing is one of the largest sources of online income and the easiest way to start an online business. Sadly, there are too many programs out there offering 'to good to be true' or just plain ridiculous options for making money online. Affiliate marketing is definitely the direction you want to take if you are looking for financial freedom, however finding an honest, complete, and affordable program can prove to be very difficult. My reviews are to assist you in making informed decisions and hopefully prevent you from being scammed. Let's get started.
∗As an Amazon Associate, I earn from qualifying purchases. This post contains affiliate links, if you click through and make a purchase, I may earn a commission. I may also be compensated through other links on this post, and all 'opinions' are my own.
Super Affiliate System Pro
'SAS Pro' (rebranded from Internet Jetset) is a legitimate online course in affiliate marketing, created by Super Affiliate, John Crestani. It's a six-week program that contains 50 hours of content, daily homework, and weekly quizzes that teach you how to become a 'successful' affiliate marketer with no prior experience. Crestani shares his personal long-time research and secrets to help you become a Super Affiliate.
Affiliate marketers promote products/services on their websites and earn commissions when visitors click through and make a purchase. SAS Pro recommends posting affiliate links on social media platforms such as Twitter, Facebook, LinkedIn, Bing, YouTube, and more. It promotes affiliate marketing and teaches the best strategies.
Who is John Crestani?
John Crestani is the owner of the Super Affiliate System and an internationally-renowned (featured in Forbes) expert in affiliate marketing. Just a couple of years after losing his cushy corporate job he became a self-made millionaire. John now enjoys living on his ranch with his family and enjoys life learning to fly helicopters. He claims to have earned $19,700,000.00 through affiliate marketing and he now wants to teach you how he did it with his step-by-step, proven system. His goal for this program is to help you consistently make $2,500.00 a week/$10,000.00 a month or more.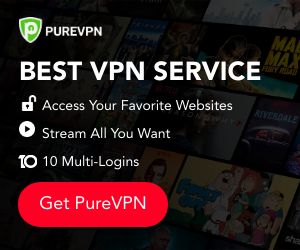 What's Included in the System?
If you sign up for the SAS Pro newsletter, you will receive a copy of ' The Affiliate Marketing Blueprint'. The system provides you with landing pages, ads, emails, affiliate network referrals, weekly coaching with John Crestani, and all the tools you need to make money. Once you have paid for and downloaded the software you will learn…
Week 1: How to set up accounts, ads, and affiliate links
Week 2: Niche research, mindset, intent, and networks
Week 3: Copywriting skills & advanced marketing skills
Week 4: How to create Google and Facebook ads
Week 5: Native ads and how to set up YouTube ads
Week 6: Scaling, automation and how to use survey funnels
Also, a Fast Action Bonus is included if you buy now (according to imjetset.com/sas-special )
Bonus #1: When you succeed, your entry is FREE.
Bonus #2: Free Traffic – $0 costs to get started
Bonus #3: $1,245 in FREE ad credits
Bonus #4: Buyer data for artificial intelligence ad
Bonus #5: Make high ticket commissions
Bonus #6 Case studies of $0 to $50,000
Bonus #7 Extra login for spouse/business partner
Bonus #8 1 on 1 call with John Crestani
Who is it for?
SAS Pro is for beginners and professionals from anywhere in the world. Anyone wanting to get started with affiliate marketing, even seasoned affiliate marketers can benefit from the program and possibly increase their revenue. All you need is a computer and an internet connection along with a bank account or an address that a check can be mailed to.
Time and Support
It is suggested that you spend at least four hours a day on your business. However, the more time you spend the better your results will be. Like anything else, if you want 100% results you need to give %100. 24/7 support is available through a support center forum and email.
How Much Does Super Affiliate System Pro Cost?
SAS Pro has a one-time fee of $997 ($4,000 off of the regular price) or three payments of $397 and is backed by a no-questions-asked 30-day money-back guarantee.
Please keep in mind that you will need a website and a domain. SAS Pro claims that web hosting can be as low as $5/month and a domain name can be purchased for as low as $10/year. Also, if you pay for ads, that will be considerably more money from your pocket. At $5 a day, that's $150 per month.
The Pros and the Cons
Company Name: Super Affiliate System Pro
Website: https://imjetset.com/sas-special
Owner: John Crestani
Price: $997
Pros
Bonus's
24/7 Support
Money-Back Guarantee
Cons
Expensive
Paid Ads
Additional Expenses
Conclusion
The Super Affiliate System Pro seems to be a decent deal, a little pricey, however, if you succeed it will be totally worth the price. I'm all about Affiliate Marketing, I believe it is the best way to make money online. I do worry about the website part of this whole deal. Having a website is a very important part of affiliate marketing and search engine optimization is crucial to ranking on Google and driving traffic to your website and I just don't see any of that mentioned in the training modules.
If you are interested in Affiliate Marketing and want an honest, complete, and affordable option please take a look at my #1 recommendation here, It's FREE, NO CREDIT CARD REQUIRED Thanks for visiting and best wishes to you on your journey to financial freedom.
LEAVE YOUR QUESTIONS AND COMMENTS BELOW