What is Inbound Closer? 2020 Review
Working from home is a reality and in the world today it's turning into a necessity. There are many legit ways to work from home or make money online. The problem is that there are too many dishonest people out there trying to make an easy buck and the way that they do it is by advertising work-from-home programs that cost entirely too much or they are selling scams that not only waste your time but rob you of thousands of dollars. What is Inbound Closer? Another online program for making money from home. Read my review to become informed and decide if this is right for you or if you should keep looking.
∗I may be compensated through the links on this post at no cost to you, and all 'opinions' are my own.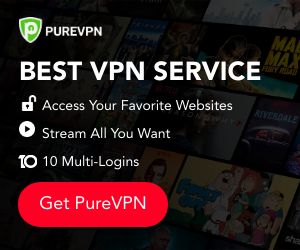 What is Inbound Closer?
Sales Director/Marketer, and brother of Taylor Welch (The Sales Mentor), Payton Welch promotes Inbound Closer, an online program that claims you can make money from home or anywhere in the world. He promises to teach you a 'high-demand skill' that will make you $980 or more per day in commissions. He states that you can get your first client in less than one week and others have quit their 9-5 job in as little as 21 days.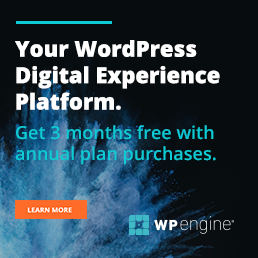 How Does Inbound Closer Work?
Inbound closer teaches you how to:
Improve your sales skills
Become an Affiliate Marketer
Generate leads
Become a Closer
This program teaches you how to create a sales funnel and turn your leads into clients. Being the 'closer' means you get to answer a bunch of phone calls to leads and 'close' the deal for a commission. FYI: Inbound Closer and Payton Welch are affiliated with another program called Traffic and Funnels as well as The Sales Mentor, it seems to me that all three are the same people selling the same and similar 'how-to' products, however, it's a bit unclear …
Once you sign up with Inbound Closer you will receive the following benefits:
•The Daily Commission Check Blueprint: Two modules that give you everything you need to get your first big-ticket client in less than a week and replace your 9-5 income within 21 days.
•The Inbound Closing Accelerator: 21-day, zero to pro accelerator, advanced sales techniques from Taylor Welch.
•Free Bonus #1: Post-Call Recordings and Breakdown
•Free Bonus #2: Access to The Inbound Closer Mastermind Group (see below)
•Free Bonus #3: Taylor's Personal Network of Online Entrepreneurs
How Much Does Inbound Closer Cost?
Inbound Closer has a one-time fee of $97. They have an unconditional 100% money-back, lifetime guarantee. You can send an email to hello@thesalesmentor.com and they will return every penny within 24 to 48 hours for any reason, no questions asked.
Company Name: Inbound Closer
Website: https://inboundcloser.com/
Owner: Taylor Welch/Payton Welch (not entirely clear)
Price: $97
Pros
100% Money-back guarantee
No experience necessary
You only need a smartphone and an internet connection
Cons
You have to deal with sales calls
Results are not typical
Support is in a Facebook group
Is Inbound Closer a Legit Program?
Yes, it is a legit program. They teach you useful skills which you can certainly monetize from if you can deal with phone calls, follow a script, and close a deal. They are affordable and have a 100% money-back guarantee. Just please keep in mind, that much like anything else, results depend on many things such as experience, hard work, and the amount of time you have to put in. Inbound Closer's Disclaimer states that the results are NOT typical and that the average person who purchases 'how to' information gets little to no results.
UPDATE: After doing more research I have learned that you can pay the $97 and learn sales techniques and how to find clients, however, you will be searching for and calling your own clients. If you want a client-ready list, that would be under the accelerator program for $497 and another $1000 for the certification… You can follow Jaydaniel Castro on YouTube, he has daily videos of his progress at Inbound Closer, maybe you can gain more insight that way.
Conclusion
It can be difficult to know who and what to trust. You have probably come across thousands of 'ways to make money from home' advertisements. How could you not? It seems like the internet is being invaded by ads that promise to make you millions for doing almost nothing at all. I hope that by now you have figured out that making money from home is not easy, it does not happen overnight or by doing nothing. If it sounds too good to be true… It probably is. Now, if the Inbound Closer program is not for you, and you want to learn how to build a real long term business from home and start working toward financial freedom for FREE, please check out What is Wealthy Affiliate About? You will not be sorry.