A must-have for website owners and affiliate marketers. Every brand (niche) should have a concrete marketing strategy. Building customer relationships and engaging your audience through email marketing provides a beneficial impact on retaining visitors and has a much greater effect than social media marketing. Email marketing is easy, personable, inexpensive and most importantly, it works. I'm sure that you've heard of a few email marketing services such as MailChimp, AWeber and ConstantContact. However, you might not be aware of the BEST email and newsletter plugin for WordPress. What is MailPoet?
∗As an Amazon Associate, I earn from qualifying purchases. This post contains affiliate links, if you click through and make a purchase, I may earn a commission. I may also be compensated through other links on this post, and all 'opinions' are my own.
The Best Email and Newsletter Plugin for WordPress
MailPoet is a fun and easy to use email marketing plugin that allows you to manage your email lists and create automated emails, newsletters, new post notifications, and autoresponders, right from your WordPress dashboard. There are more than 300,000 websites using MailPoet to stay in contact with their subscribers. The MailPoet team has been making better emails since 2011, I have been using them for about a year and I'm very happy with their no-fuss features.
Features
*MailPoet does not store any data from your subscribers, they only log email addresses to ensure that their service runs effectively. They do not track anything else.
Sign Up Widget w/ Double Opt-in- quickly set up a subscription page with an email confirmation.
Templates- create stunning newsletters with more than fifty starter templates to choose from and easily customize with drag-and-drop sections.
Post Notifications- send blog updates daily, weekly, monthly, or publish immediately.
Autoresponders- automatically send welcome letters to new subscribers immediately after subscribing or when you choose.
Lists- organize your lists, send targeted campaigns and segment your lists by opened, unopened and clicked.
Advanced Sending Service- you can be sure that your emails will be delivered on time, every time to inboxes rather than spam folders.
GDPR Compliant- Protects your data with GDPR friendly sign-up forms.
Support- fast reliable support from team members around the world via email.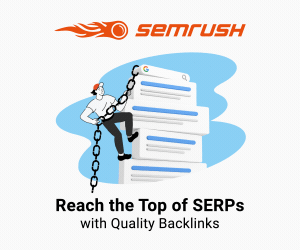 Does MailPoet Work With WooCommerce?
MailPoet and WooCommerce go hand in hand. MailPoet automatically creates a list of all your customers (even guest accounts) so you can keep shoppers coming back. You can even add products from your WooCommerce store directly into your emails. Segment your customers based on their buying habits, easily add GDPR friendly sign-up forms right at checkout and send personalized recommendations to your customers. Win, win.
Translation
MailPoet's available translations are, Arabic, British, Catalan, Chinese, Danish, Dutch, French (FR and CA), German, Hungarian, Italian, Japanese, Mexican, Persian (IR), Polish, Portuguese  (BR and PT), Russian, Serbian, Spanish, Swedish and Turkish. If your language is not available, MailPoet will be in English by default. You can help translate the plugin to your language by creating an account on Transifex. (Get a Blogger Premium License for one year!) To learn more, please contact MailPoet.
Pricing
MailPoet offers its own email sending service in order to handle the demands of WordPress and to send your emails for you. Their service handles over 50,000 emails per hour and as long as you have 1,000 subscribers or less, you can continue with the FREE MailPoet Premium + Sending Service. When you have more than 1,000, new subscribers will still be added, however, you will not be able to send them emails until you upgrade to a paid plan. Mail Poet Premium + Sending Service plans start at $150 per year and come with a 30-day money-back guarantee.
Are You Ready To Switch?
You can easily switch from your existing email by importing your subscribers into a CSV file. Using MailChimp? No problem, import your subscribers in just minutes. Did you know that when you upgrade with MailPoet you can have unlimited lists and unlimited emails? YUP! MailPoet matches and often exceeds the world's top email solutions.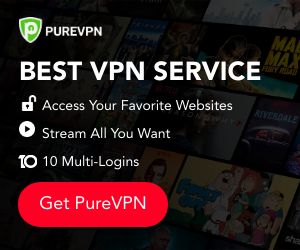 Conclusion
My favorite thing about MailPoet is the peace of mind I get knowing that they have my back. The support team is absolutely the best! I love how much fun it is to build newsletters and how easy it is to use. The drag and drop feature is really convenient and the templates are beautiful. If you want to turn new visitors into loyal customers, I highly recommend MailPoet.