Affiliate marketing is one of the best ways to make money online. There are many training platforms out there, some are definitely worth your while and others not so much. I know it can be difficult to see the difference so I'm really glad to see that you're doing your homework by researching the different platforms. In this review, I am going to answer your burning question, "What is Six Figure Mentors?" I provide these reviews so that you can make your own informed decision when it comes to choosing an affiliate marketing training course.
∗As an Amazon Associate, I earn from qualifying purchases. This post contains affiliate links, if you click through and make a purchase, I may earn a commission. I may also be compensated through other links on this post, and all 'opinions' are my own.
Six Figure Mentors
Six Figure Mentors or 'SFM' states that this is a digital business system that includes all the marketing, products, systems, and support you need to succeed online. According to their homepage, all you need is a computer, an internet connection, and a commitment to achieving your goals. What I've seen through my research is, you also need A LOT of money.
SFM's co-founders Stuart Ross and Jay Kubassek partnered up and started this company in 2010. They say that their 'earn while you learn' digital business system is designed to show you how to become an effective affiliate marketer and that this valuable education can even be applied to an existing online business. Below is a list of the memberships inside of SFM, you must be a paying member of each level before upgrading to the next.
How Much Does Six Figure Mentors Cost?
Six Figure Mentors
Affiliate- Free
Student- $29.95 (30 day money back guarantee)
Essential- $297 initially + $97.00 per month (30 day money back guarantee)
Elite- $2,500 per year (3 day full refund)
Digital Experts Academy
Silver- $2,500
Gold- $8,000
Platinum- $10,000
Black- $20,000.00
How Does It Work?
STUDENT ACCESS: In order to get access to the full business system, training modules, live calls, and system tools you need to upgrade to the full membership (Essential). Included with the Student Access is:
Access to their exclusive members-only site and the step-by-step Online Business Success Module (You can take a look around and have access to Module 1 only).
 7 part Digital Life video training.
 Invitation to join the live monthly Visionary Call and the Master Marketing Mastermind sessions.
 Your personal Six Figure Mentors Business System consultant.
ESSENTIAL MEMBERSHIP: The monthly subscription fee of $97 is said to cover the running costs of all the platforms and live training. Included with the Essential Membership is:
Full access to the Online Business Success Module (5 Modules).
Personal SFM Buisness Consultant.
Live Orientation Workshop and weekly training webinars.
Access to Digital Business Lounge where you can launch a WordPress website.
Full Access to LinkedIn's Learning Platform (Lynda) where you can learn a variety of subjects.
ELITE MEMBERSHIP: Included with the Elite Membership is:
Live webinar training.
Advanced marketing skills.
SFM Stands Out From the Crowd or Does it…
SFM says that they 'stand out from the crowd'. Let's see how…
By having a step-by-step program.
By providing real human support every step of the way.
By having a business model that is 'almost' out of the box.
What this really looks like…
They have a very expensive, bite-sized step-by-step program that teaches you basic marketing skills.
They have human support- live support only during business hours, or a Facebook group and emails.
They have their own high-ticket products/services for you to promote and they push it on you.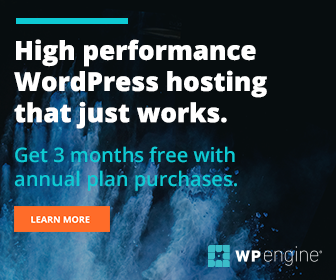 The Pros and the Cons
Company Name: Six Figure Mentors
Website: https://thesixfigurementors.com/
Owner: Stuart Ross and Jay Kubassek
Price: $29.95 +
Pros
You can learn some basic marketing skills
You will have your own personal business consultant
You have the opportunity to promote high-ticket product/services
Cons
My Thoughts
Well, let me tell you… This review has been quite an adventure for me. I have spent entirely too much time trying to understand this company. I even signed up as an affiliate just to get a little bit more information and when I went to cancel my membership, oh boy! Let's just say that the support was having a really bad day or it is far from what SFM claims it is.
Not only did it take a day after telling me they are looking into what to do, but I finally received an email that said "We have removed your personal data with the exception of data used for legal and statistical purposes." I was just annoyed, to say the least.
Anyway, I found many, many reviews, and not once did I find a member of SFM to be successful in any way other than selling SFM products/services and claiming to be successful.  I did find that this company has changed its system and prices on several occasions and visiting their website was a bit confusing as well. I found that I can sign up for the Student Access for $29.95 and then opened up something else that said it was free…
My point here is, I did not like anything that I saw from Six Figure Mentors other than their very professional looking home page. All the words on the page truly did not mean anything to me. 'Smoke and Mirrors'. Everything good that they do have to offer can be found elsewhere for much cheaper if not for free. I am not one to bash another business, and I'm trying not too. Believe me, I searched long and hard for something great to say, instead, I'm going to say…
Six Figure Mentors may be better than they look from the outside, but I would not bet on that. Do a bit of research as I did and you may be shocked at what you find. You may learn a bit about marketing, however, I think they just want to push you to promote their many, many upsells. I think they are very expensive, too expensive to gamble on. I suggest you look further into it. This is MY opinion.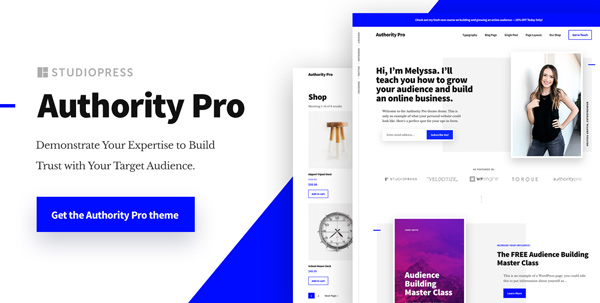 Conclusion
If you are looking for other options please take a look at my whole website. There are better, cheaper, and safer ways to make money online. I will continue to add more reviews and ideas over time. Thanks for taking the time to read probably the hardest review I have done so far.
Thanks for visiting.