I see you have been doing your research on affiliate marketing training, which is very wise. I'm sure you have a few programs/systems that you have been weighing in on and today you are wondering, "What is Authority Hacker?" or "What is TASS?" There is a handful of legitimate affiliate marketing courses out there that are definitely worth the money and highly recommended. This review will be about one of them, Authority Hacker and The Authority Site System.
∗As an Amazon Associate, I earn from qualifying purchases. This post contains affiliate links, if you click through and make a purchase, I may earn a commission. I may also be compensated through other links on this post, and all 'opinions' are my own.
---
What is Authority Hacker?
Authority Hacker, founded in 2014, is a website with premium internet marketing training courses plus tons of blogs and podcasts. The co-founders Gael Breton and Mark Webster have a portfolio of authority websites that have generated millions. Their goal is to show you how they build and grow profitable websites so that you can "look over their shoulders" and do the same. Authority Hacker is always up to date and adding new courses, below are their current products.
The Products Within Authority Hacker
1. The Authority Site System (TASS) – Available all year round; for starters looking to create successful affiliate and authority sites.
2. Authority Hacker Pro (AH Pro) – Available only during launches; for anyone wanting to grow their authority sites even further.
3. The Shotgun Skyscraper Blueprint – Available only during specific launch periods; for those looking to learn efficient white hat link building, scaling, and outsourcing.
What is TASS?
The Authority Site System (TASS) is Authority Hackers start to finish program where you will learn to build a highly profitable authority website from scratch. Step-by-step, TASS will walk you through choosing a profitable niche, site building, creating content, and link building as well as growing your brand new authority site with over the shoulder video lessons.
What is an Authority Site?
An authority site is a respected site that contains valuable information and trusted content. Authority sites are trusted by users, search engines, and other websites. Examples would be apple.com and nytimes.com. Users trust the advice and recommendations from authority sites.
Who is The Authority Site System For?
ONLINE MARKETING NEWBIES
PEOPLE WHO TRIED AND FAILED
BUILDERS WANTING TO SCALE
What's Included in The Authority Site System?
5 IN-DEPTH MODULES
120+ NEW AND UPDATED VIDEO LESSONS
70,000+ WORDS OF SUPPORT CONTENT
NEW REAL-LIFE CASE STUDY SITE AND ASSOCIATED VIDEOS
ACCESS TO ALL UPDATED COPY & PASTE TEMPLATES
ACCESS TO THE NEW SITE "TO-DO LIST" SYSTEM
ALL FUTURE UPDATES TO THE PROGRAM FREE OF CHARGE
FREE LIFETIME ACCESS TO THE MEMBERS ONLY FACEBOOK COMMUNITY
ACCESS TO Q & A FORUMS
The Five Modules
Module 1- The Authority Site Business Model 101
Learn how authority sites make money, what business model to use, and how to start generating an income.
Module 2- Niche Research and Content Planning
Create a plan for your website, do market research to choose the best niche, and then keyword research.
Module 3- Site Setup
Setup website step-by-step, watch and copy, no techy stuff needed.
Module 4- Content Production and Outsourcing
Learn how to create content, use blog post templates, and learn to outsource.
Module 5- Intense Link Building
Learn how to efficiently build links with easy white hat tactics.
Bonus – Fill in the Blank Templates
Custom fill in the blank templates are available for each step, simply open the links provided, watch, fill, and done.
How Much Does The Authority Site System Cost?
You can join The Authority Site System with a one-time payment of $997 and that comes with a 100% risk-free, no questions asked 30-day money-back guarantee. If this is not the program for you for whatever the reason you can email support@authorityhacker.com within 30 days of purchase and receive a full refund. Keep in mind that some things such as hosting, domains, recommended tools and outsourcing will cost more money.
The Pros and the Cons
Company Name: Authority Hacker
Product: The Authority Site System (TASS)
Website: https://www.authorityhacker.com/
Owners: Gael Breton & Mark Webster
Price: $997
Pros – 
No experience necessary.
Clear and easy to understand marketing tactics.
Brand new 2020 updates.
Updates will always be free for members.
100% risk-free, 30-day money-back guarantee.
Cons –
Expensive
Additional costs for recommended tools, or outsourcing.
Support is a Facebook group or email.
Hosting and domain are not included.
Is Authority Hacker Legit?
Yes, Authority Hacker and its courses are legit. These guys have proved that their system works and they teach their system in the easiest way possible.  Just remember, building a profitable business from scratch takes time and a lot of effort, you will get out of it what you put into it. The Authority Site System is a bit pricey, and there are quite a few tools that you will need to pay extra for, however, Authority Hacker is quite reputable, I like the team and I believe in their system. Did I mention ALL of the useful information they give away for free on their website? I could spend all day there! They are definitely worth taking a look at.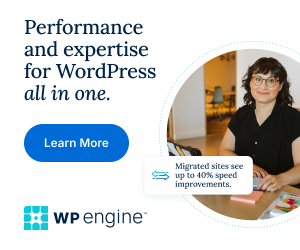 My Thoughts
I really like Authority Hacker and what it has to offer. Gael and Mark, are a couple of down to earth, transparent, likable nerds who actually care about others' success. They don't have cheesy ads that promise you the world and they don't give you advice that they haven't used themselves. They offer real value and real results.
With that said, my number one choice for affiliate marketing training is still Wealthy Affiliate, which offers a free starter membership. Premium membership includes all of the tools and support that you need to build a successful and profitable affiliate marketing website including, free hosting, domains, research tools, training courses, live webinars, a supportive community that is there for you 24/7, live chat, private messaging, site support and much more for just $49 per month. Click on the link above to read more. I hope you found "What is Authority Hacker?" useful, leave your questions and comments below.  I wish you the best on your online journey no matter which route you decide to take.
Thanks for visiting!
The Authority Site System (TASS)
$997
Pros
No experience necessary
Clear and easy to understand marketing tactics
Brand new 2020 updates
Updates will always be free for members
100% risk-free, 30-day money-back guarantee
Cons
Expensive
Additional costs for recommended tools, or outsourcing
Support is a Facebook group or email
Hosting and domain are not included