I'm sure you know that affiliate marketing is one of the best ways to make money online, and I'm sure you've heard of many programs that teach you how to build your business online. Some of the best training platforms available are Wealthy Affiliate,  Income School Project 24, Affiliate Lab, Affilorama, and Authority Hacker. I won't hide the truth, Wealthy Affiliate is my #1 choice (you can read about it by clicking the link above). Solo Build It! is very similar and has been a pretty good runner up and they just got better since they have added Solo Build It! for WordPress.
∗As an Amazon Associate, I earn from qualifying purchases. This post contains affiliate links, if you click through and make a purchase, I may earn a commission. I may also be compensated through other links on this post, and all 'opinions' are my own.

All of the programs that I mentioned basically teach the same things, one may be lacking something in one specific area or focusing more on another and one may be more expensive than the other. Figuring out which one is right for you can be difficult. You just need to do a little research. However, you can learn some amazing skills from each and every one of them. I suggest you always take the free route, a quality program will allow you to try the system out before asking for a credit card. This review will be going over SBI! for WP, who does not have a free starter membership, however, they do have a 90-day money-back guarantee.
What is SBI?
Ken Evoy's' Site Sell Inc. was founded in 1997 and is based in Montreal, Canada. It started out as an e-book publisher and later created affordable, easy to use business solutions for small businesses and solo entrepreneurs. Site Sell is well known for its product Solo Build It! or SBI!, (previously 'Site' Build It) an all-in-one business building platform. SBI! offers step-by-step guidance and more than 85 tools for site-building, hosting, and marketing. For a low $299 yearly subscription customers receive the following:
Domain name
Site hosting
Advanced brainstorming
Site blogging
e-commerce compatibility
Newsletter subscription-manager
Interactive social tools
and more…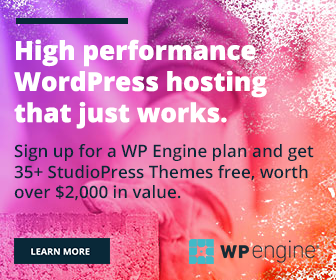 What is SBI for WP?
Solo Build It! for WordPress is the latest all-in-one business building platform from SiteSell that combines web-based learning and online tools, plus a WordPress plugin that combines research and findings into your WordPress website. The most essential part of SBI! for WP is the Brainstorm It! keyword research tool. SBI! for WP has the same essential components and follows the same steps in the same order as the original SBI! The only differences are:
You'll use the WordPress site builder instead of BB2
You'll use the recommended perfect set of plugins rather than several built-in tools
You'll use your own hosting
You'll purchase your own domain name
You'll only pay half the price of SBI!
What's Included in the Solo Build It! for WordPress Subscription?
Action Guide: SiteSell's 'How to build a business" online training
Brainstorm It!: SiteSell's keyword and niche discovery tool
Link for downloading a plugin
Premium articles and content
Who is Solo Build It! for WordPress For?
SBI! for WP is for those who are starting out with WordPress and are comfortable using it, and for those who love WordPress but may be struggling to succeed and for those who want to get SBI! for half the price. The reason that SBI! for WP is half the price of the original SBI! is that the hosting, site builder, and other tools such as email marketing, and domain name are not included.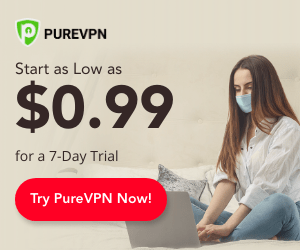 How Much Does Solo Build It! for WordPress Cost?
Solo Build it! for WordPress costs $149 yearly or $17 monthly, however, during this difficult time they are offering a special price (for new purchases only) of $99 yearly or $9.99 monthly for the first year, after that it will go back up to $149 yearly or $17 monthly.
Pros and Cons
Company Name: SiteSell
Product: SBI! for WP
Website: https://www.sitesell.com/sbiforwp/
Owner: Ken Evoy
Price: $149 yearly
Pros
90-day money-back guarantee
Low price
Step-by-step training
Cons
No free starter membership
No live chat
Hosting and domain are not included
My Thoughts
SBI! for WP teaches you the skills you need to build a website and become a successful affiliate marketer. As I mentioned earlier, the best training platforms out there all basically teach the same things. It really comes down to preference. I'm sticking with MY favorite, but I can also recommend Solo Build It! for WordPress because it's legit and does what it says it will for a pretty darn good price. My suggestion:  Take advantage of Wealthy Affiliate's free starter membership and SBI! for WP's 90-day money-back guarantee. Try more than one program, see the differences for yourself, and make a truly informed decision. Wishing you the best.
Thanks for visiting!