Since your here looking at 'What is Commission Hero?', I'm assuming that you're ready to ditch that job and you're looking at your options. I know it can be a stressful process and you just want to find something REAL. I want the same thing for you and I want to help you. I don't want to see anyone else go completely broke and possibly lose everything, because of some 'get rich quick' scam.
With all of the 'Make Money Online' niche's out there, it can be very difficult to weed out the scams and find a legit way to earn money online. Even the legit products/programs, sometimes look scammy. I'm not here to bash other companies or tell you not to try something. I want to give you useful details and let you make your own informed decisions. So, What is Commission Hero?
∗As an Amazon Associate, I earn from qualifying purchases. This post contains affiliate links, if you click through and make a purchase, I may earn a commission. I may also be compensated through other links on this post, and all 'opinions' are my own.
Robby Blanchard
Commission Hero is a new make money online system created by Robby Blanchard. Robby was recently awarded the #1 ClickBank Affiliate in the world. He must be doing something right. Robby started out as a personal trainer with a degree in Exercise Science, his CrossFit gym was struggling to stay afloat.
In hopes to make a change, Robby started running ads for his gym in 2014 and things turned around. In 2015, he created his own product ads and started running them on Facebook. This was going so well, that he decided to start running ads to other people's high converting products and that's when things really took off. He claims that his big breakthrough was a profit of $1,000 in one day! Since he has 'cracked the code' and now makes 'millions'. Robby Blanchard says that he wants to help YOU achieve this same level of success.
Commission Hero
Commission Hero states that this is a system that anyone can use. It gives you step-by-step instructions for setting up a profitable sales funnel and sending traffic to it by using Facebook Ads. You will use the power of Facebook Ads and ClickBank offers to skyrocket your commissions and you need zero online experience. Commission Hero claims that you can literally make money while sitting on your couch and you only have to put in a few hours a day.
Here's what you get: $10,485 Value
Everything you need to generate thousands of dollars in commission, full access to Robby's three-step system for making commission online, as well as tons of videos and done-for-you landing pages and ads.
Full 24/7 support from everyone in the Commission Hero Group
Over 20 images that Robby still uses to make millions.
Scaling tactics on getting more ad accounts, credit card tricks, how to command higher commissions, how to increase sales by 25% and much more.
All of Robby's landing pages that he personally used to generate millions on Facebook.
Bonus: $13,185 Value
Live weekly Q&A and Coaching
Million Dollar Rolodex of Contacts
SnapChat Training
$10k Month Email Marketing Module
Access to Robby's Facebook Insider
How Much Does Commission Hero Cost?
There is a one time fee of $997 or two $597 payments billed thirty days apart. They have a twelve-month success guarantee. However, refund requests can only be considered, after twelve months.
Commission Hero says that the reason for that is that they are looking for motivated people who want to make REAL progress and build a REAL business, so they can escape their 9 – 5 and make REAL money. They want people who are truly in it for the long haul.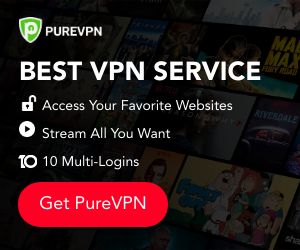 The Pros and Cons
Company Name: Commission Hero
Website: https://www.commissionhero.com/
Owner: Robby Blanchard
Price: $997
Pros
Live training
Support
No experience necessary
Cons
Expensive
Additional expenses are non-transparent
Refunds are only 'considered' after 12 months
My Thoughts
I do think this is an expensive system, however, I also believe it works for some people, I saw what they claim is proof on Commission Hero's website. I suppose, like many other make money online programs, how much you make and how fast, will be totally up to you and the time, money, and effort that you choose to put in. If it works for you, then the price is nothing compared to the thousands of dollars that they claim (SEE  IMPORTANT VIDEO BELOW) you can make each day. There will also be more expenses within this system, such as the Facebook ads, so that is something to consider.
Conclusion
If this is not the program for you, don't worry there are other legitimate options out there. Be sure to do your research, ask questions before committing. If you want to take a look at my first choice and my main source of income, you can do so HERE. It's absolutely free to start and has zero hidden fees. I appreciate you taking the time to read my article. Leave your questions and comments below.
Thanks for visiting!