So you have been searching, hoping to start up a blog and turn it into a passive income, or maybe you already have a blog and it just hasn't generated any traffic. Well, there are many courses out there offering to get you on the right path, however, they're not always all that they're cracked up to be. I have my preference but there are others that really stand out from the crowd and deserve a closer look. In this review, I am going to go over "What is Income School Project 24?'
∗As an Amazon Associate, I earn from qualifying purchases. This post contains affiliate links, if you click through and make a purchase, I may earn a commission. I may also be compensated through other links on this post, and all 'opinions' are my own.
What is Income School Project 24?
Income School is an internet marketing company built by down-to-earth family man Jim Harmer. Jim started IncomeSchool.com with his lifelong friend Ricky Kesler in 2015. These guys teach you how to build an online business through blogging and creating YouTube channels. They are a lot of fun to watch!
Together, Jim and Ricky developed a process for generating insane amounts of traffic to new websites. They've built very successful sites, EmboraPets.com, CamperReport.com, OutdoorTroop.com, DirtBikePlanet.com just to name a few. They now share their process in Project 24 and they also share many of their tips and strategies on their wildly popular internet marketing and SEO YouTube channel. Income School states that their mission is to help you provide well for your family by earning an income online.
How Does Project 24 Work?
The goal of Project 24 is to help you replace your current income with passive income websites in 24 months. Project 24 teaches you how to create content that attracts a targeted group of users to your site.  Once you are signed up you will have access to the '60 Steps to a Successful Site' as well as a huge library of other courses that include everything that Jim and Ricky think you need to know such as, SEO, Monetization, Niche Selection, and many, many more topics.
You will likely spend about an hour a day or so on the 60 Steps, there will be up-to-date internet marketing info on a podcast as well as a large community of people from all over the world at all different stages, including Jim and Ricky, eager to help and get you to success much faster and more reliably.
Don't worry if you are just starting out, you will follow a step-by-step process and learn everything you need to know to have a successful site, like how to set up WordPress and install the right plugins. You will learn SEO and how to create quality content in order to get reliable traffic.
Who is Project 24 for?
Project 24 is for those who:
Are from anywhere around the world
Are beginners or veteran site owners
Are wanting to start a YouTube channel
Are interested in buying/selling websites
Are ready to hire content writers
Have a blog and traffic but not sure how to monetize it
Are not sure how to deal with the technical stuff
Have started a blog but can't seem to get any traffic
How Much Does Project 24 Cost?
Income School states that "Even if this only got you to success one WEEK sooner, your investment will have paid off". Project 24 membership will cost you $449 for the first year and the course is auto-renewed for $199 annually because it has new content added all the time. You can cancel anytime.
Income School Refund Policy
Project 24: There are no refunds for Project 24 and understandably so because once you are signed up you have access to a whole library of information and tools that can be downloaded, not to mention a whole community that shares their experiences. Nobody is going to give invaluable information like that away for free. If you do decide to cancel, you will still have access until your payment term ends.
What is Acabado?
Acabado is Income School's own clean and organized, 'stupid fast' WordPress Theme that is built mobile-first, designed to score 100 on Google's Page Speed Insights testing tool and has SEO built-in. It costs $50 per year or $99 for a 100-year license.
Acabado Refund Policy: There is a 30-day no questions asked refund. Income School understands that you need to try out a WordPress theme before knowing if it will work for your website.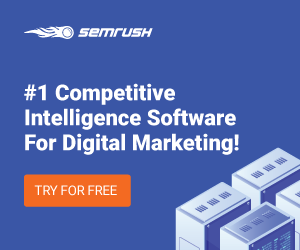 The Pros and the Cons
Company Name: Income School
Product: Project  24
Website: https://incomeschool.com/
Owners: Jim Harmer and Ricky Kesler
Price: $449 for the 1st year/$199 annually thereafter
Pros
Abundance of courses
Regularly updated
Community support
Cons
Expensive
No refund
No keyword research tool
Is Income School Project 24 Legit?
Yes, Income School Project 24 absolutely is legit. They know what they are doing and they do it very well. Their process works but it is entirely up to you to make things happen. Your success depends on your skills and the time and effort that YOU put in.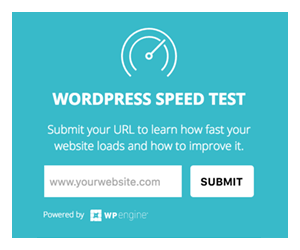 My Thoughts
Apparently, some people hate Income School and some people love them. Some say that these guys are non-transparent in their traffic sources. I think that's ok, I mean, how do you sell a membership if you are just giving away all of your strategies. They already give away so much invaluable information on their YouTube channel.
I like the way they do things and I like them for the decent and fun human beings that they are. Wealthy Affiliate is still and always will be my #1 recommendation, however, Income School Project 24 certainly stands out and I think they are definitely worth taking a look at.
Thanks for visiting!